# The anybill SDK
With the anybill SDK, which is available for Android and iOS, the services provided by anybill can be easily integrated natively into any app.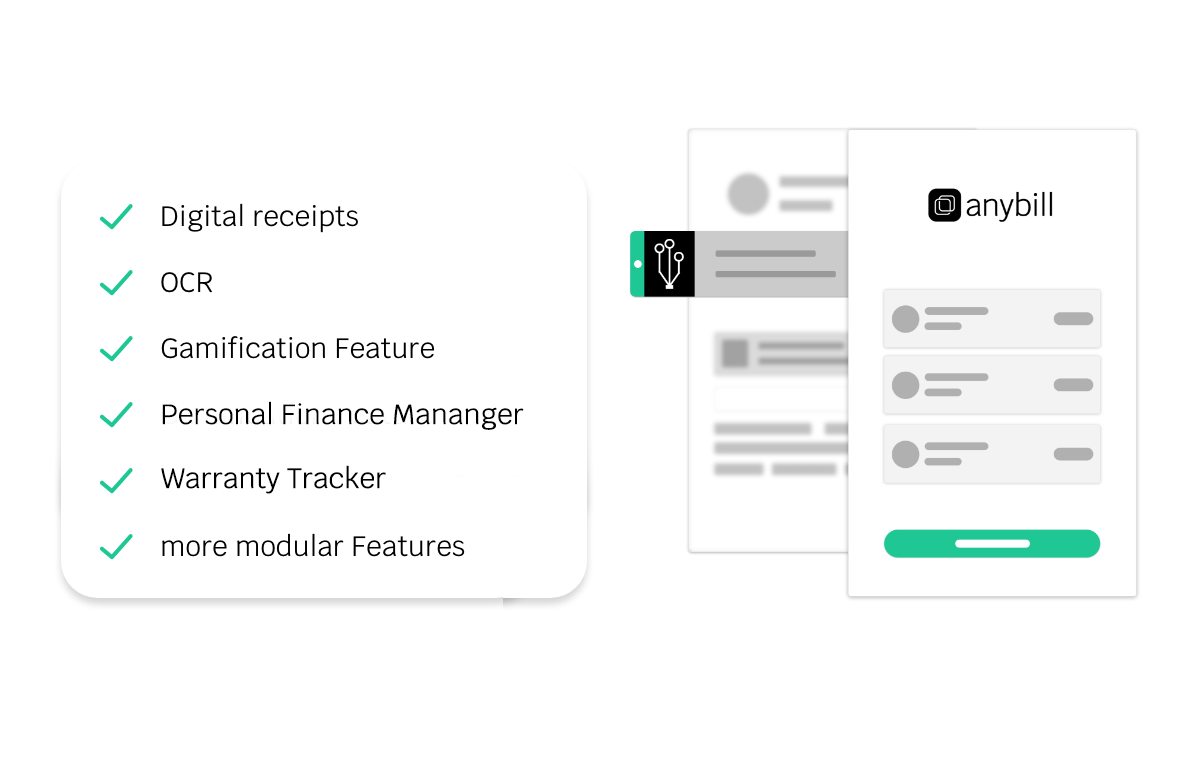 # Architecture
To be able to use the anybill SDK, the endpoints for the desired features must be connected in the POS software.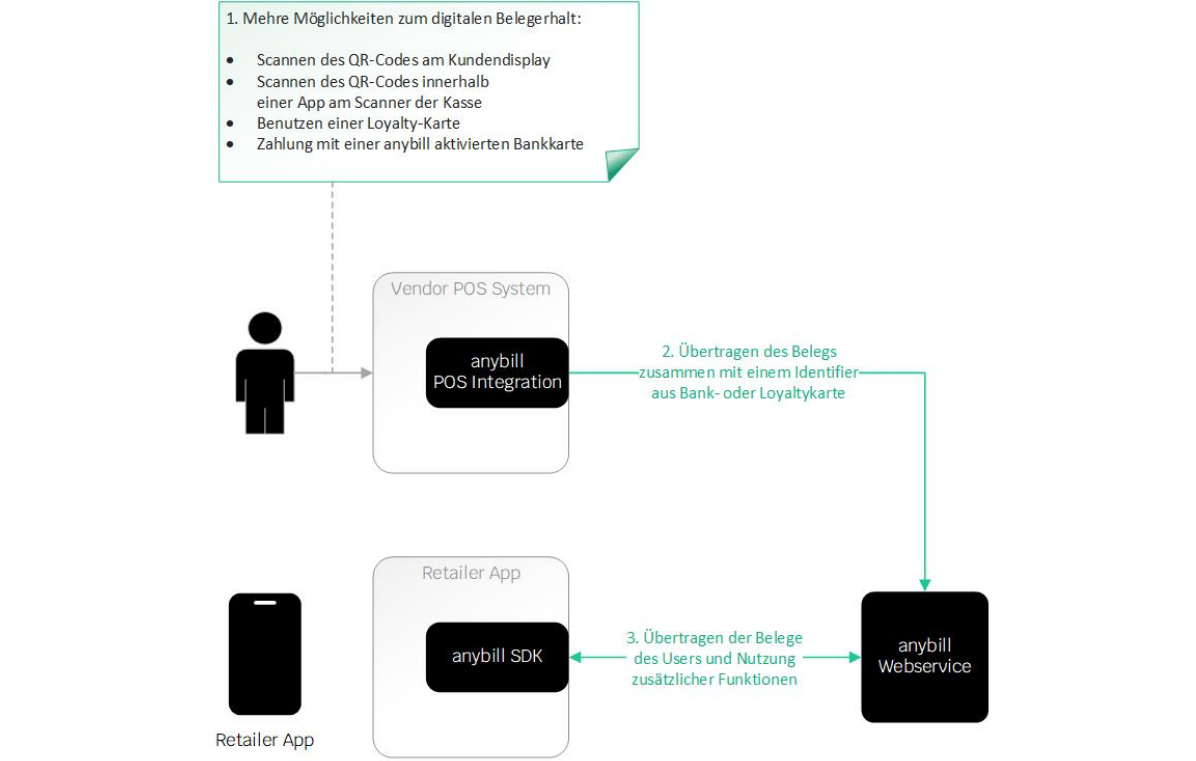 # Modules
The anybill SDK is build with a modular software architecture to provide tools for a flexible integration of the anybill services into your products. Additionally every module can be customized and extended at your needs.
# Core features
Core Module
Contains fundamental technical functions
Authentication Module
Contains login and registration functions for the app
Bill Module
Contains functionalities to receive the receipts from the POS
Category Module
Provides categories to relate receipts and items to the corresponding categories
# Optional features
OCR Module
Paper receipts can be scanned via the anybill OCR-function
Document Manager Module
Permits the export of receipts directly to a document manager like GetMyInvoices, DATEV or fileee
Yoli Module
Connection to the bank account via PSD2 interface for a full financial overview
Smart Receipt Actions Module
Smart functions on a receipt based on the receipt data e.g. review of the shopping experience, recipe suggestions or adding of insurances
Expense Manager Module
Provides an automatically categorized overview of all expenses the user had
Marketing Module
Provides features to display offers customized on the customers purchasing behaviour
Loyalty Module
Provides features, to provide customer loyalty with personalized offers based on the customers purchasing behaviour
Tree Gamification Module
Offers a "tree level system" to enhance the motivation of the user by planting trees for scanned receipts
Warranty Tracker Module
Notifies the user about due warranties
Shopping List Module
anybill provides a fully automatic shopping list with personalized suggestions based on the purchasing history